Beej Gram Yojna | Sarkari Yojanayen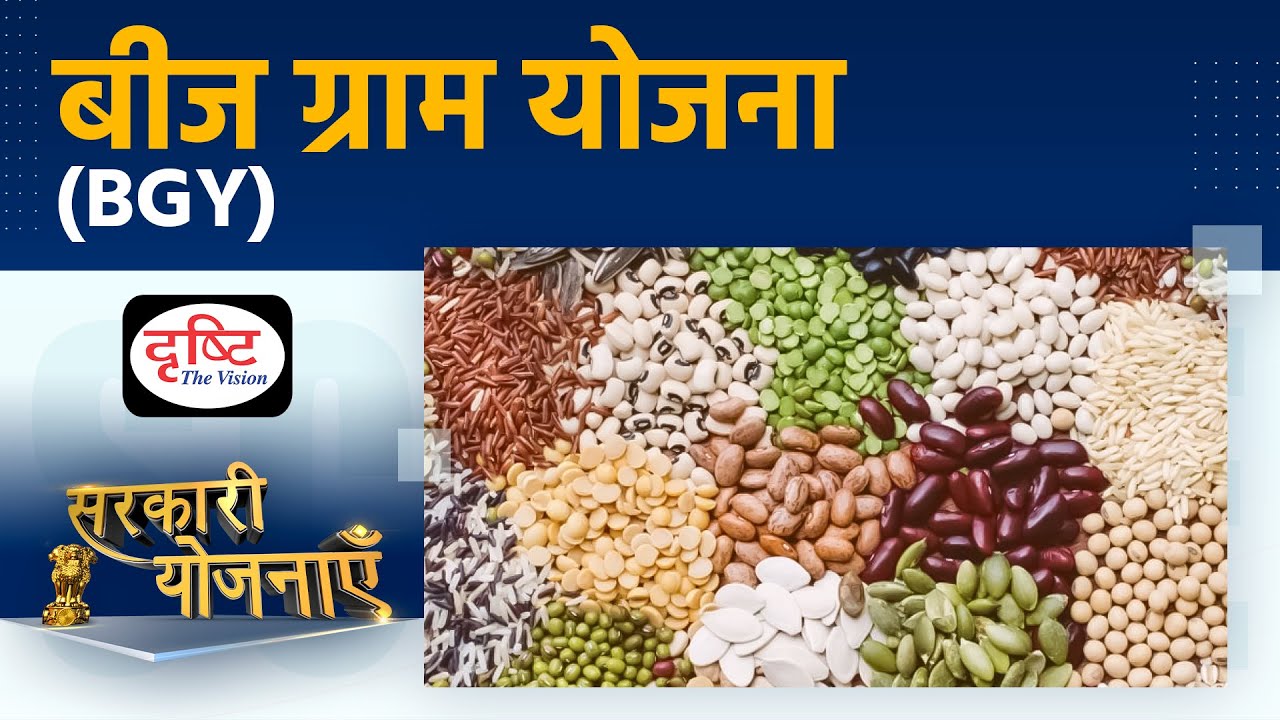 Beej Gram Yojana (Seed Village Programme) was launched by the Ministry of Agriculture and Farmers Welfare in the year 2014. It aims at improving the quality of seeds used by farmers, providing quality/certified seeds at subsidized rates, and improving the quality of saved seeds in the field, increasing the Seed Replacement Rate (SRR) by use of certified seeds. And to ensure the self-sufficiency of villages in seed production.
Drishti IAS is pleased to bring PROGRAMME ON GOVERNMENT SCHEMES covering relevant and important government schemes from the UPSC point of view.
#BeejGramYojna #SeedVillageProgram #GovernmentScheme #CurrentAffairs