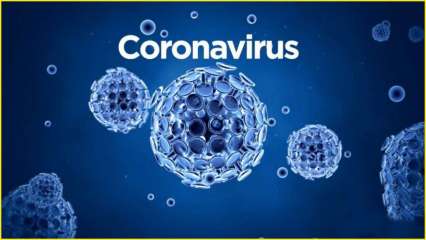 Coronavirus in India LIVE: With 48 new cases, COVID-19 tally in Rajasthan mounts to 6,542
The coronavirus pandemic continues to trouble India as the number of confirmed cases is rapidly increasing. The number of COVID-19 cases in India is 1,24,794 while 3,726 people have succumbed to the disease, the figures released by the Union Ministry of Health and Family Welfare show.
Maharashtra continues to be the epicenter of the coronavirus spread where the number of cases has witnessed an even large spike recently. According to the Health Ministry, Maharashtra has the highest number of cases with more than 44,582 positive cases of infection, and 1,517 deaths until Friday.
The Union Home Ministry had on Wednesday dropped domestic air travel from the list of prohibited activities during the ongoing lockdown over COVID-19, as the government announced the resumption of services from May 25.
On the other hand, the Indian Railways has stated that it will run 200 non-AC passenger trains from June 1. These new trains will be plying in addition to the 'Shramik Special' trains and air-conditioned special trains which are carrying passengers from Delhi to 15 major cities.
Here are the latest updates on coronavirus in India on Saturday:
09:26 IST Saturday, 23 May 2020
Rajasthan reports 48 fresh positive cases of #COVID19 and 2 deaths till 9 am. Total number of positive cases rise to 6542 and 155 deaths, while active cases hike to 2695: State Health Department
09:04 IST Saturday, 23 May 2020
Highest ever spike of 6654 #COVID19 cases, & 137 deaths in India in the last 24 hours. Total number of cases in the country now at 125101, including 69597 active cases and 3720 deaths: Ministry of Health and Family Welfare
08:46 IST Saturday, 23 May 2020
Jammu and Kashmir: All passengers coming to J&K by air/rail will be kept in institutional quarantine for 14 days.
08:25 IST Saturday, 23 May 2020
Dehradun Airport all set for the resumption of domestic air travel from May 25
08:03 IST Saturday, 23 May 2020
China reports no new coronavirus cases on May 22: China recorded no new confirmed COVID-19 cases on the mainland for May 22, down from four the previous day, the National Health Commission (NHC) said in a statement on Saturday. This was the first time China had seen no daily rise in the number of cases since the pandemic began in the central city of Wuhan late last year. (Reuters report)
07:55 IST Saturday, 23 May 2020
Delhi Police queues up people who arrived at the Okhla vegetable market to check the temperature using a thermometer gun.
06:55 IST Saturday, 23 May 2020
Tamil Nadu: 786 new infections reported in the state, raising the number of COVID-19 cases to 14,753; four more fatalities push toll to 98. (PTI input)
06:39 IST Saturday, 23 May 2020
Delhi: Delhi Transport Department planning to start disinfection services for public, private vehicles at minimal cost at all fuel stations in the city. (PTI input)
06:37 IST Saturday, 23 May 2020
Delhi Metro: A foot-over bridge connecting the Samaypur Badli metro station with the nearby railway station and the Samaypur village has been opened for public, authorities said on Friday.
A Foot Over Bridge constructed by DMRC to connect the Samaypur Badli station with the Badli Railway station & the Samaypur Village has now been opened for the public. This 88m long FOB will be of immense benefit to the residents of Yadav Nagar and Shiv Vihar colonies of Samaypur.
06:32 IST Saturday, 23 May 2020
Manipur: State Government has set up a dedicated quarantine center for transgenders, in Takyelpat area of Imphal West.
Manipur: State Government has set up a dedicated quarantine centre for transgenders, in Takyelpat area of Imphal West. It can accommodate 24 persons. #CoronavirusPandemic pic.twitter.com/uo7yRKzNIi

— ANI (@ANI) May 22, 2020
06:29 IST Saturday, 23 May 2020
Uttar Pradesh: With 14 fatalities and 220 fresh cases, the COVID-19 death toll rises to 152 in the state, the number of cases climb to 5,735. (PTI input)
Disclaimer: This Article is auto generated by computer software and has not been created or edited by Sainik Welfare News. Publisher: www.dnaindia.com