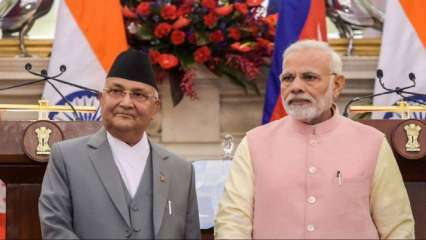 Nepal blames Indians for rise in COVID-19 cases
Nepal has over 400 COVID-19 cases with two deaths


Updated: May 21, 2020, 09:02 AM IST
Nepal and India are at odds yet again, this time over the coronavirus outbreak, with the latter blaming individuals breaking the nationwide lockdown in India and sneaking into the country for a rise in the number COVID-19 cases.
"Those who are coming from India through illegal channels are spreading the virus in the country and some local representatives and party leaders are responsible for bringing in people from India without proper testing," KP Sharma Oli said while addressing the parliament on Tuesday, according to The Kathmandu Post.
The aforementioned daily reported that the Prime Minister of Nepal did not provide specific measures to contain the spread of the virus in the country.
Nepal has over 400 COVID-19 cases with two deaths, raising concerns over whether Nepal's poor health infrastructure can tackle a further rise in cases.
Moreover, as Nepal claimed Lipulekh, Kalapani, and Limpiyadhura areas under its territory in a new map released on Wednesday, India hit back strongly saying such artificial enlargement of territorial claims will not be accepted. 
In a map issued by Nepal's Ministry of Land Management, Cooperatives & Poverty Alleviation, the areas have been shown as falling under its territory. 
This comes a day after Prime Minister KP Sharma Oli on Tuesday asserted that Lipulekh, Kalapani, and Limpiyadhura belong to Nepal and vowed to "reclaim" them from India through political and diplomatic efforts. 
Responding to media queries on the revised map of Nepal, Ministry of External Affairs Spokesperson Anurag Srivastava said, "The Government of Nepal has released a revised official map of Nepal today that includes parts of Indian territory. This unilateral act is not based on historical facts and evidence. It is contrary to the bilateral understanding to resolve the outstanding boundary issues through diplomatic dialogue."
Such artificial enlargement of territorial claims will not be accepted by India, he said. 
Disclaimer: This Article is auto generated by computer software and has not been created or edited by Sainik Welfare News. Publisher: www.dnaindia.com