MOU with Axis Bank for INBA Higher Education Loan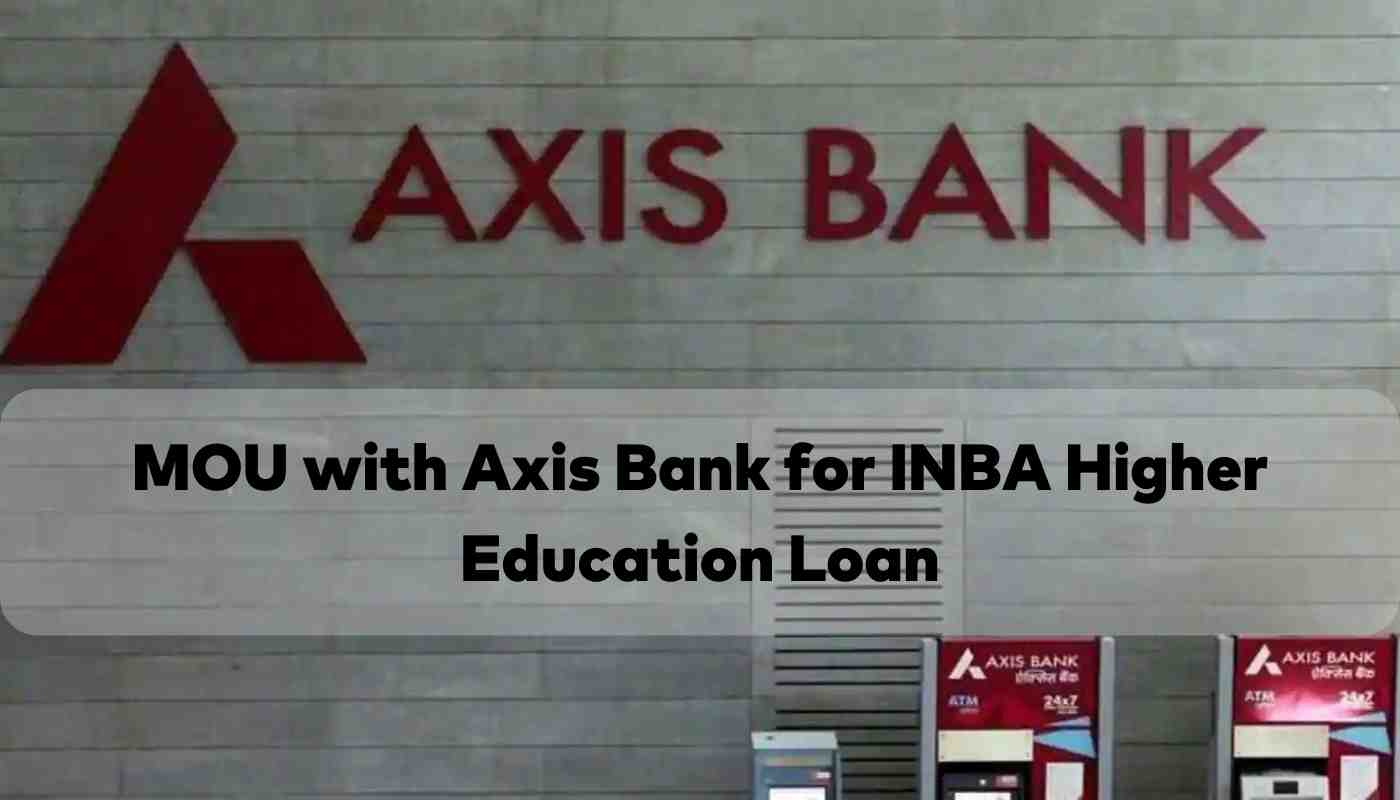 MOU WITH AXIS BANK FOR INBA HIGHER EDUCATION LOAN
1. Refer to NHQ IG 261 dated 07 Jul 22.
2. Background. INBA provides higher education loan to its members, which is recovered through EMls deducted by NAVPAY. The outstanding loan, attached to terminal benefits in certain cases, is recovered in full at the time of retirement from the member's terminal benefits. The recovery, as a lump sum at the time of retirement, in certain cases leads to financial hardship. The issue was brought to the notice of INBA during AGMs by members. In order to address the said issue, INBA concluded an MoU with Axis Bank on 29 Jun 2022 to facilitate higher education loans to members at a preferential rate.
3. Applicability of MoU. The MoU is applicable to serving INBA members receiving salary through Axis Bank DSP Account only. Axis Bank has also extended credit facilities of taking over higher education loans of eligible members on retirement so that members do not have to pay the loan from their savings/retirement benefits at the time of retirement.
4. Salient Aspects of MoU. The Salient aspects of the MoU are enumerated below:-
Ser

No

Particulars
Details
(a)
Eligibility
As per the extant guidelines of the Axis Bank (available on the Axis Bank website)
(b)
Purpose
For Higher Education Loan
(c)
Rate of Interest
•    0.5% subsidy for the male children over commercial rate.

•    0.75% subsidy for the female child over commercial rate.

(d)
Unsecured loan
•     Up to Rs 40 Lakhs; subject to repaying capacity

•    Based on GRE score

(e)
Funding
For universities in India & Abroad
(f)
Moratorium
For the duration of the course period
(g)
Tax exemption
100% tax exemption on interest under Sec 80(E)
5. Copy of the MoU is available on NUD. Members are advised to go through it carefully prior to applying for the loan. Members may also seek any clarifications from Axis Bank on email id – inbaeducationloan@axisbank.com
6. The contents of this letter may be given wide publicity.