Procedure for changing of Registered Mobile number in ECHS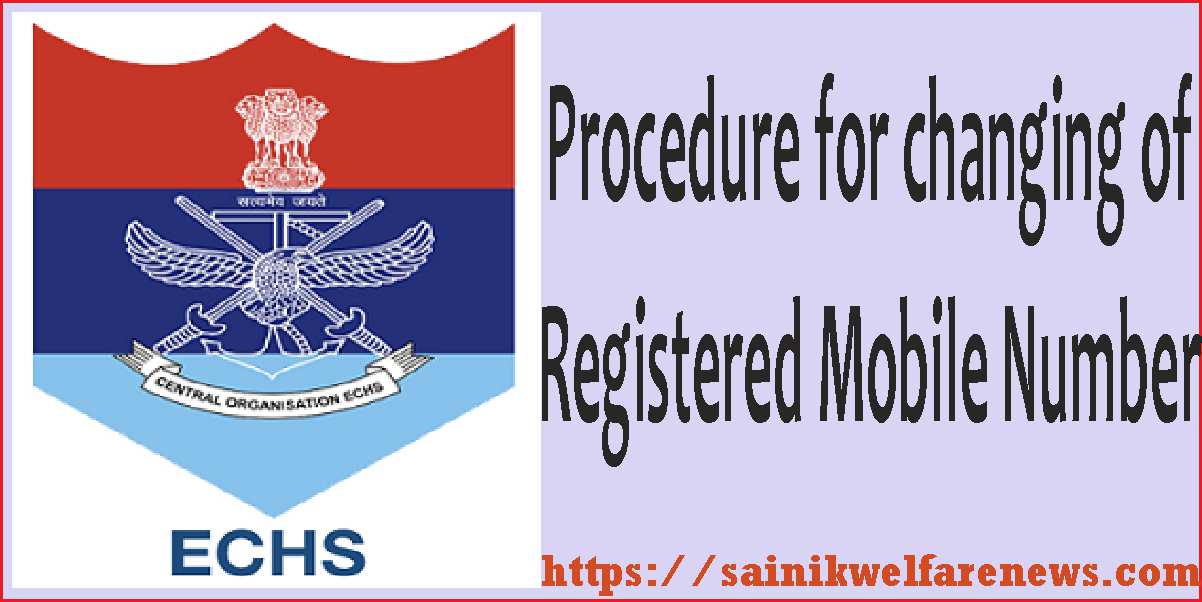 Procedure for changing of Registered Mobile number
The Procedure for changing of Registered Mobile number in respect of Primary Beneficiary / ESM and Dependents is described below:-
(a) Primary Beneficiary / ESM
(i) Visit parent polyclinic with new activated mobile number.
(ii) Obtain token for change of mobile number from Kiosk.
(iii) Visit OIC Polyclinic with token.
(iv) OIC Polyclinic will change the mobile number on online portal after due verification of Smart Card.
(b) Dependents
(i) Login to ECHS Smart Card website by visiting http://www.echs.gov.in.
(ii) Select the option change dependent mobile number from the menu.
(iii) Click on dependent for whom mobile number is required to be changed.
(iv) Enter new mobile number, re-enter new mobile number of dependent.
(v) Click on Get OTP, an OTP will be forwarded on Primary Beneficiaries mobile number.
(vi) Enter OTP received and click on submit.
(vii) A confirmation message will appear on screen along with a confirmation SMS on mobile number of Primary Beneficiary / ESM.