Procedure for Claiming Cash Grants, Allotment of land and other remunerations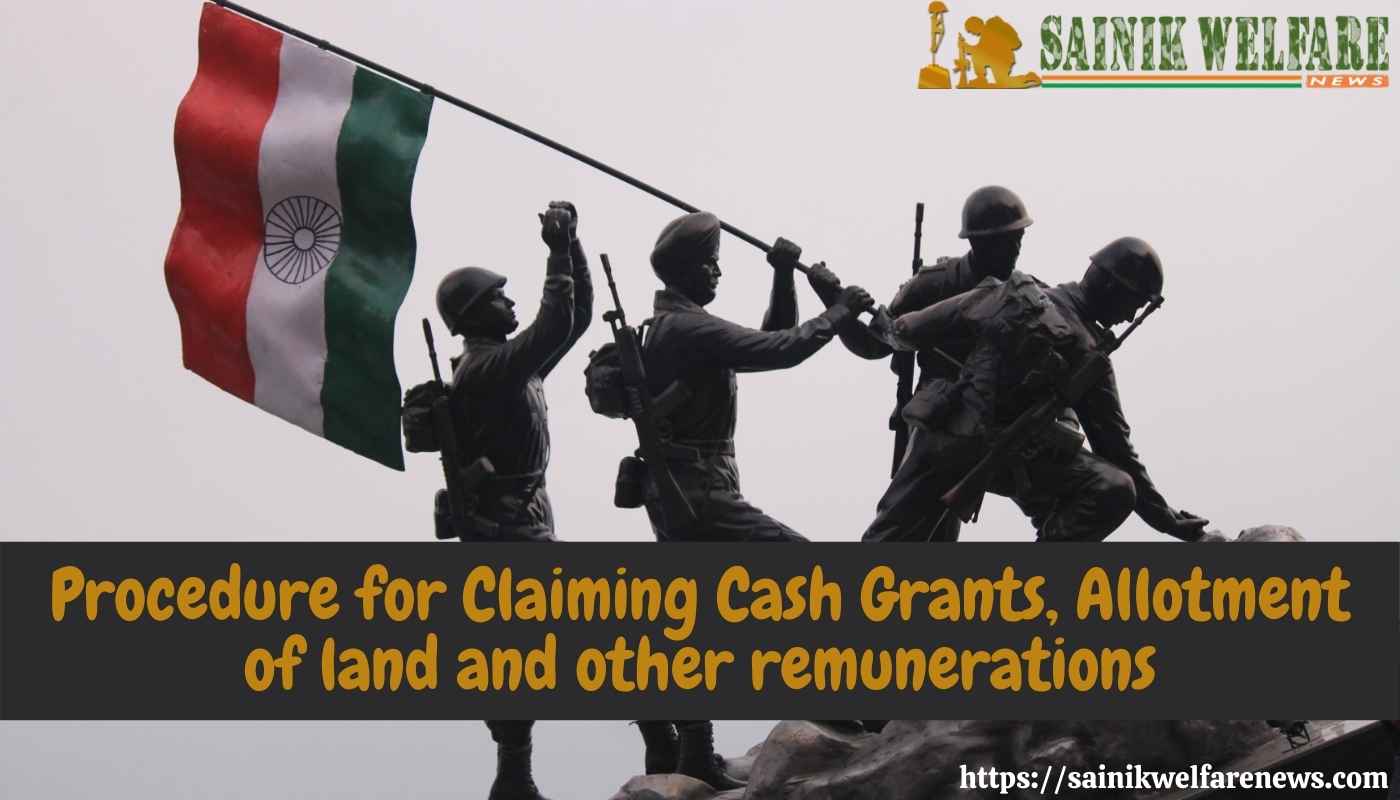 STATE GRANTS IN CONNECTION WITH BENEFITS ATTACHED TO VARIOUS DISTINGUISHED SERVICE AND GALLANTRY AWARDS
The procedure for claiming cash grants/other benefits offered by various states to awardees from their respective states is given in Navy Order 33/2002.
It has been reported by the Kendriya Sainik Board that serving Armed Forces personnel have been approaching various political leaders from their state of domicile requesting for allotment of land and other remunerations in connection with awards etc.
This practice not only contravenes the laid down channels of correspondence in the Armed Forces, but also shows the Armed Forces personnel in poor light. All such requests from serving Naval Personnel are to be routed through IHQ MOD (Navy)/DPS who will, in turn, forward the same to the concerned Rajya/Zila Sainik Board for consideration. Concerned individuals may thereafter communicate with the Rajya/Zila Sainik Board for early disbursement.