New Rules for Advance of Liquor & Grocery in CSD Canteen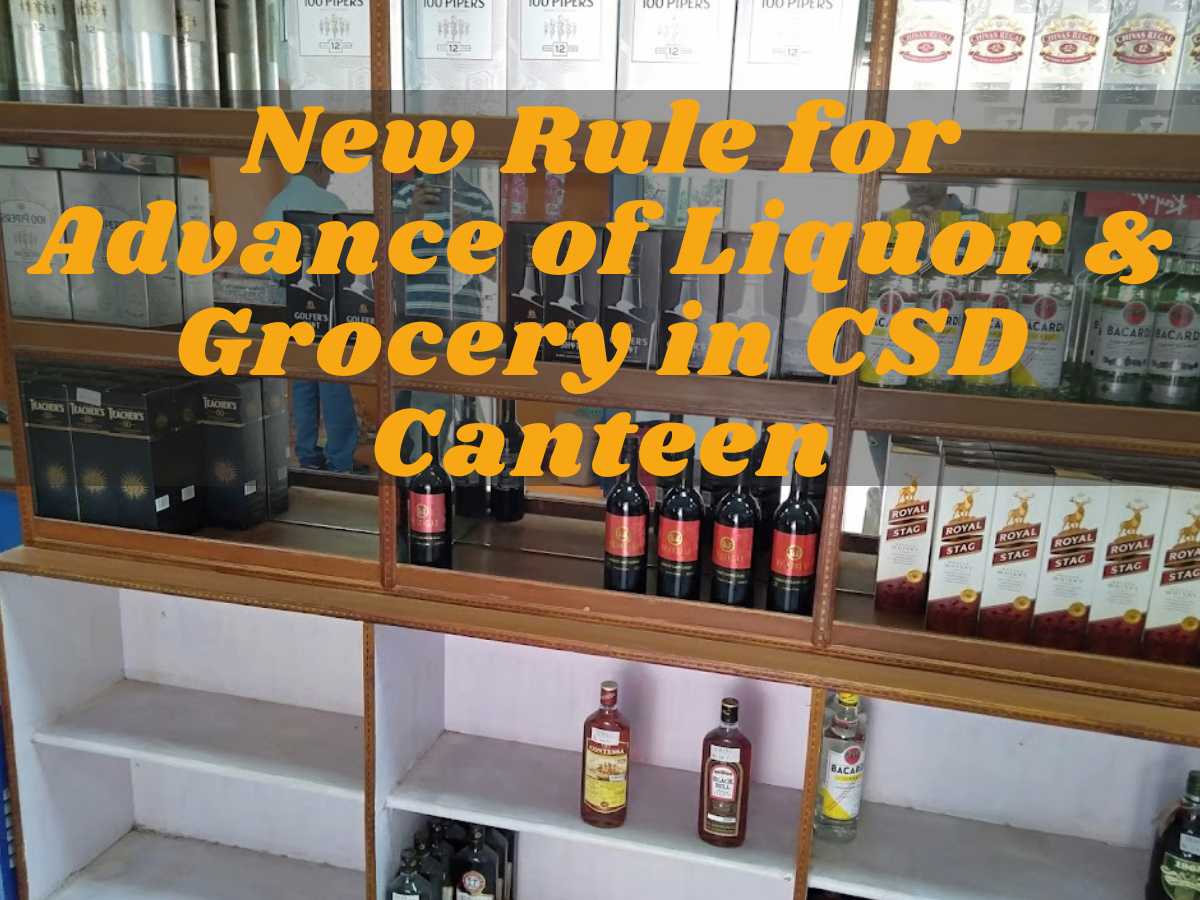 NEW RULES WEF 01 JAN 2023
1. Advance of Liquor & Grocery
(a) Liquor
(i) Current and next month's Quota can be collected in one go.
(ii) Balance Quota of the previous month (if any) can't be carried forward.
(iii) No change in Entitlement of Units.
(iv) No change in Entitlement of purchase of premium Liquor i.e. only 50% units allowed of liquor costing more than Rs 2000.00 per bottle.
(b) Grocery
(i) Advance of Grocery for a block of two months can be collected.
(ii) The block period is fixed with no roll on like Liquor i.e. Jan – Feb, Mar – Apr and so on.
(iii) Any lapse of the block period can't be carried fwd to the next block i.e. any leftover monthly entitlement of Jan-Feb can't be claimed in the block of Mar-Apr.
(iv) No change in monthly and/or yearly entitlement for purchase of items.
2. No Annual renewal of smart cards.
3. Info for the expiry of the smart card is given three months in advance in each bill.
4. Please read the Bill till the end for additional info.