Defence Personnel Benefits in India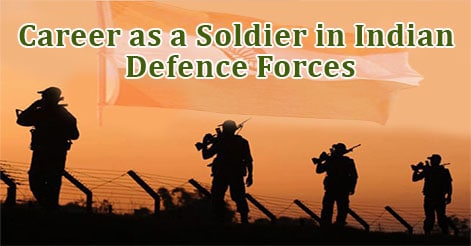 Defence Personnel
The Government has provided certain concessions to senior citizens who have worked in the Armed Forces. Retired Defence Personnel enjoy special cost benefits in sectors such as travel, health, housing, reemployment and pension. Listed below are the various schemes applicable to them in the related field.
Travel Concessions
Travel concessions are available for road, rail as well as air travel. Indian Railways allows free travel in air conditioned (AC) II tier coaches of mail or express trains and AC III tier in Rajdhani trains for winners of gallantry awards such as Param Vir Chakra, Mahavir Chakra and Vir Chakra.
As far as war widows of defence personnel are concerned, they are allowed a concession of 75 per cent on the fare for travelling in second class. In planes, 75 per cent concession is available to retired defence personnel who are Level I or Level II gallantry award winners. The Indian provides a 50 per cent discount to retired defence officials who are gallantry awardees on airline tickets, as on March 31, 2007.
Medical Amenities
Benefits to retired defence personnel also include a range of medical facilities. Ex-servicemen and their families are allowed to go for in-patient and outpatient treatment at military hospitals at any time. The Ex-servicemen Contributory Health Scheme has helped them to a great extent. Non-pensioner ex-servicemen are provided financial assistance to meet medical expenses.
If military personnel are unable to avail medical treatment at military hospitals, they are provided around 75-90 per cent financial assistance from the Kendriya Sainik Board for the cost of treatment incurred at other hospitals as on March 31, 2007. This helps them to take care of their medical needs quite conveniently.
Pension Facilities
The nature of retirement or release from service determines the type of pension for Armed Forces personnel. On normal retirement or release from service after the completion of the prescribed tenure, a retiring/serving pension is paid. In cases of disablement in non-battle casualty cases, disability pension is sanctioned on the recommendation of the appropriate medical authority. Personnel who have been injured or wounded during war or war like operations are granted a special pension known as War Injury Pension.
Usually, the retiring pension is calculated at 50 per cent of the average computable emoluments drawn during the last 10 months. The commutation pension given to defence personnel is 43 per cent for the officers and 45 per cent for personnel below officer's rank. Civilians receive only 40 per cent as on March 31, 2007. These facilities enable them to lead a good standard of life even after retirement.
Family pension is given to the dependants of those defence personnel who passed away after retirement or while serving. These facilities are meant to provide financial stability to retired personnel and encourage others to join the defence forces.
Saving Instruments
The Senior Citizens Saving Scheme or SCSS is a useful savings instrument available to ex defence service personnel. This scheme was recently launched by the Central Government and allows retired defence personnel to invest in this scheme at any stage of their life.
This SCSS provides retired defence personnel and others an interest rate of 9 per cent on their deposits, as on March 31, 2007. The Government has also been introducing other financial schemes and programmes for the benefit of retired defence personnel and their dependants.
SCSS are available through any post office that does savings bank work. There are also 24 nationalised banks and one private sector bank (ICICI Bank) through which senior citizens Saving Schemes are available.
Re-employment of Ex-servicemen
Retired defence personnel may earn a living even after retirement. The Central and state governments provide a number of concessions to ex-servicemen (ESM) for their re-employment in Central or State government posts. This consists of reservation of posts, relaxation in age and educational qualifications and exemption from payment of application or examination fees. While giving jobs, a special priority is provided to disabled ex-servicemen and dependants of deceased service personnel on compassionate grounds. Here are a few details on employment opportunities for ex-servicemen.
Central Government has reserved 10 per cent of Group "C" posts and 20 per cent of Group "D" posts for ex-servicemen
Public Sector Units and nationalized banks provide 14.5 per cent reservation for Group "C" posts and 24 per cent reservation in Group "D" posts
10 per cent of posts of Assistant Commandant in the paramilitary forces are reserved for ex-servicemen.
The Directorate General of Resettlement (DGR) registers or sponsors private ex-servicemen security agencies for providing security guards to various Public Sector Units and industries in the private sector. Some states have set up their own Ex Servicemen Corporations to provide security services in the state. The Department of Public Enterprises had issued instructions to all Public Sector Units to hire security personnel only from state ex-servicemen corporations or DGR sponsored Security Agencies. Currently there are around 1800 ESM security agencies that have provided employment to over 1,10,000 ex- servicemen.
The government has also set up self-employment schemes to help retired defence personnel set up small scale or medium scale businesses. The Self Employment Scheme for Ex Servicemen II and III (SEMFEX-II and SEMFEX-III) and the National Equity Fund Scheme are some such schemes. These schemes provide loans to ex servicemen for starting a small-scale business. The application for the sanction of a loan needs to be submitted to the Zila Sainik Board.
Other employment opportunities for Ex-Servicemen are the Coal Transport Companies Scheme and the Coal Tipper Scheme. Petrol Pumps, LPG and Kerosene Dealerships have been allotted to personnel with disabilities that can be attributed to military service. Preference is given to ex-Servicemen, disabled defence personnel and widows in the allotment of public telephone booths. In the National Capital Region of Delhi, ex defence personnel are involved in operating Mother Dairy booths, vegetable stores and Compressed Natural Gas stations.
Housing Benefits
Housing is a mandatory requirement in everyones life. Whether you are retired from the defence forces or a regular senior citizen, having a house means a lot when it comes to asserting your independence. Keeping this in mind, the central government as well as several state governments has come up with plans and schemes to enable retired defence personnel to buy a home or piece of land. Ex military personnel may also apply for financial assistance to construct a home.
Sainik Bhavans or Sainik Rest House facilities are another housing benefit available for retired defence personnel and their dependants. These rest houses provide transit facility at very nominal rates. Currently, there are around 238 Sainik Bhawans located all over the country. For more information about these benefits, ex-servicemen may contact the staff at their local Kendriya Sainik Board.
The Army Welfare Housing Organization or AWHO is a society that is responsible for constructing houses for serving men, retired army personnel and widows of army personnel at selected stations in the country. Recently, AWHO has launched the 'Jai Jawan Awas Yojna' programme to construct economical houses for serving Junior Commissioned Officers and Other Ranks of the Army. These houses are being made near Army cantonments so that families residing there have easy access to facilities such as army hospitals and army schools in the area.